The reactions people have to cognitive overload are varied. Some get angry, some withdrawn, some somewhere in the middle. What is common to all who experience it though is feeling overwhelmed, feeling uncomfortable, feeling frustrated and sometimes feeling worthless. Imposter syndrome can be common.
Understandably, it's an experience we want to avoid. It can be exhausting.
How students handle it is largely determined by their temperament, which is affected by a multitude of factors. The more obvious reactions are the extremes: poor behaviour, lashing out, belligerence and compete withdrawal. Of course, poor behaviour and withdrawal is more complex than just cognitive overload, but at times it is certainly a factor, and I find it strange that little to no conversation ever discusses improving behaviour in the same way that we endorse the elimination of academic cognitive overload – through incrementally improving cognitive skills. Inculcating new behaviours surely needs the same level of design and commitment? Perhaps less obvious is cognitive overload in students who externally give few clues that they are experiencing it; perhaps they are not reacting because of compliance to the school's rules or respect for authority, or perhaps because they don't want to be seen as not understanding what is being taught; peer pressure is huge in all education sectors. Perhaps they are having a difficult time outside of the classroom, most certainly a factor affecting higher education students who may have lost their employment during COVID, have family commitments, have housing issues etc. Needless to say, cognitive overload reduces learning.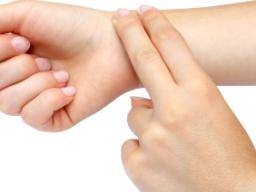 A practical and relatively simple solution to mitigate against too much cognitive load is the design of learning sequences that focus on the building of schema that include lots of formative assessment to check learning. Good communication with students also allows you to gauge how students are feeling in their learning, and this can be an extremely useful form of formative assessment too.
It's not just students who feel it
It's certainly not just students who experience it . Any time you are under pressure in a new situation you are likely to experience it to some degree as your mind grapples with the new content and searches relevant schema to connect it to: the more the pressure and the fewer the connections, the greater the load. You are likely to experience it when you attend a conference where presentations don't adhere to multi-media principles, you are likely to experience it in a meeting when you don't have the relevant background knowledge on a topic being discussed, and you are likely to experience it when you yourself are presenting/teaching and you don't fully understand or believe in what you are discussing. Of course, the most obvious analogy is when your practice is being observed. All of these examples are the times when you are effectively a student, a novice learner. As an educator, it is important that you reflect on the feeling of cognitive overload and how easily it can occur, and use that knowledge to consider how you design and shape the learning experiences of your students so they experience it less, and learn more.
I'm Paul Moss. I'm a learning designer at the University of Adelaide. Follow me on Twitter @edmerger
"ATC — Frazzled Cartoon Lady" by campbelj45ca is licensed under CC BY-SA 2.0